Creating a sense of urgency is a pivotal strategy in gaining stakeholder engagement and accelerating the decision-making process. It involves communicating the need for immediate action due to the critical nature of the circumstances. However, it's crucial to strike the right balance—too little urgency may result in complacency, while too much can lead to panic or skepticism.
Techniques for Creating a Sense of Urgency:
Highlight Immediate Risks

: Discuss the direct and immediate risks that the company faces if we do not take action.

Show the Cost of Inaction

: Quantify the financial, operational, and human costs of not implementing the safety program.

Leverage Time-Sensitive Opportunities

: If applicable, consider any time-sensitive opportunities such as limited-time financial incentives, regulatory deadlines, or emerging threats that necessitate quick action.

Invoke Competitive Advantage

: Mention how quick action can position the company ahead of competitors, enhancing its reputation and market position.

Personalize the Message

: Make the sense of urgency resonate personally with the stakeholders by showing how it affects them directly.
Example of Creating a Sense of Urgency:
Scenario: You propose implementing an ergonomic assessment program to reduce the increasing number of musculoskeletal disorders (MSDs) among assembly line workers.
Technique Utilization:
Here's how you might apply the techniques above in a communication strategy:
Highlight Immediate Risks

: You start by discussing the recent 20% spike in MSD cases reported in the last quarter, the direct impact this has had on the workers' health, and the increase in workers' compensation claims.

Show the Cost of Inaction

: You present a graph showing increasing costs associated with MSD-related absenteeism and medical claims. You further mention that if we do not take action, the projected costs could double in the next fiscal year due to escalating insurance premiums and potential legal actions.

Leverage Time-Sensitive Opportunities

: You indicate that there is an opportunity to apply for a government grant that subsidizes workplace health programs, but the application deadline is fast approaching.

Invoke Competitive Advantage

: You cite a study that shows companies with ergonomic assessment programs have a 25% lower turnover rate and a 15% higher employee productivity rate, suggesting that swift implementation could give the company a significant edge over competitors.

Personalize the Message

: In your proposal, you include testimonials from several employees expressing their concerns about the increasing difficulty of their tasks. You link this to how the proposed program could alleviate their physical strain and improve daily work experiences.
Communication Example:
"Our team is our most valuable asset, and right now, they are at risk. In just the past three months, we've seen a troubling rise in work-related injuries that not only affect the lives of our employees but also the heart of our operation. Without immediate action, we face a potential doubling of injury-related costs, threatening our financial stability; this is not a forecast but a reality knocking on our door.
Moreover, we have a narrow window to capitalize on a grant that could fund half of our program costs, but we must act now. By implementing this ergonomic assessment program swiftly, we don't just prevent a negative outcome; we set ourselves up as industry leaders in employee health and productivity. We have the chance to turn a looming crisis into a strategic advantage. Let's not wait for the situation to dictate our actions; instead, let's take control and show our employees and the industry that we prioritize their health and our company's future. The time to act is unequivocally now."
By conveying the immediacy of the risks and the benefits of prompt action and personalizing the impact, you can effectively create a sense of urgency that motivates stakeholders to support the implementation of the safety program promptly.
Watch for Part 6 of Framing to Persuade: Tell a Compelling Story. Share your thoughts on Part 5 by joining the conversation at The SafetyPro Podcast community site today!
---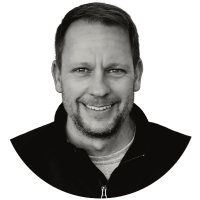 Blaine J. Hoffmann has been in the occupational safety & health industry for over 28 years and is the author of "Rethinking SAFETY Culture," available now. Blaine is the producer and host of The SafetyPro Podcast and founded the SafetyPro Podcast community site.